Richibucto Fire Hall
Crandall Engineering Ltd. provided Electrical Engineering design services for the Richibucto Fire Hall in Richibucto, NB. This project included design of lighting, power distribution, fire detection and security systems as well as telephone and data networks.
Notable features of the design are the energy efficient fluorescent truck-bay lighting with occupancy activated lighting circuits and retractable truck power outlets. The power distribution system includes provisions for a manual transfer switch to allow for connection to a mobile generator system for use in an emergency; in the event of a widespread power outage or natural disaster the building could be used for community emergency services center.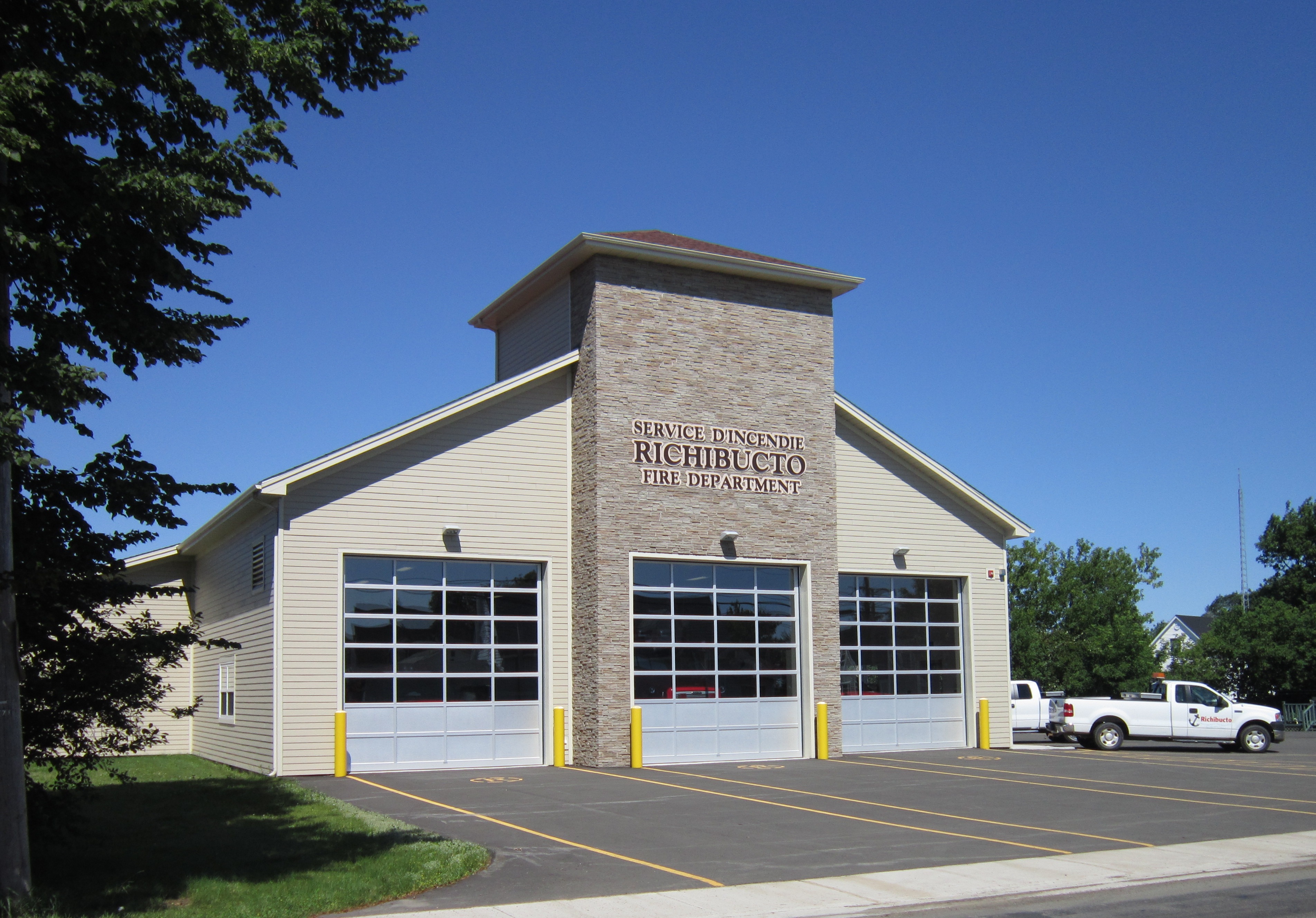 • Energy efficient truck bay lighting
• Motion detector and automatic lighting controls
• Emergency egress lighting
• Security system
• Fire detection system
• Communications and data networks
• Truck exhaust emissions (NOx) sensor system and ventilation controls
• Retractable truck system power hook-ups